Private League: won, 6-3-1 (86-91-3 overall, 7th place out of 10 teams)
Public League: won, 7-2-1 (87-77-16, 6th out of 12)
My Player of the Week: Paul Goldschmidt (First Baseman, Diamondbacks) with 2 home runs, 4 RBI, 5 runs, 2 stolen bases and a .273 batting average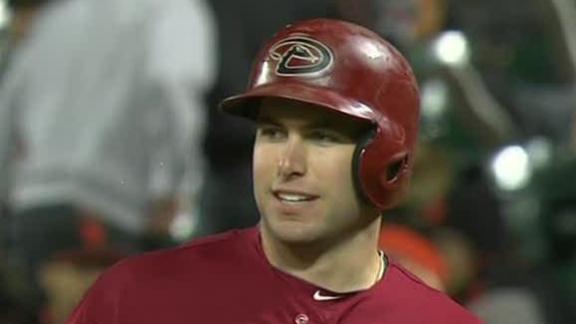 Photo via SportsOverdose
So, there was a bit of a dust up in the public league this week. One of our league members tried to trade away Melky Cabrera (Outfielder, Giants) who, you may already know, was recently suspended for a positive PED test - out for the rest of the season. Trying to shop an out-of-commission player is sleazy enough. The fact that he got another league member to agree to a trade was highly suspicious indeed. Fraud? Does the same guy own two teams? Are the two friends and one, knowing he's out of the race, is trying to bolster his buddy's chances? Either way, this is not the way to ingratiate one's self to others!
Thankfully, the league voted down the trade but bitterness lingers. The culprit has accused two of us of being in cahoots because we both have team names that start with
B
. Seriously? He claims such a move shouldn't be such a big deal in a free, "fun" league. Even a free league is only fun if everyone plays fair.