Curtain Call
Player: Roger Federer
Age: 29
Nation: Switzerland
Current Ranking: 3
Notable Conquest: Novak Djokovic (2nd seed, Serbia)
Today's Result: lost to Rafael Nadal (1st, Spain) in four sets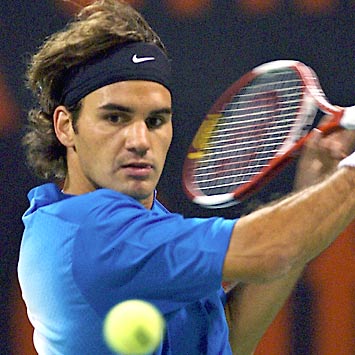 Photo via
TopNews
Fed turns 30 in August. Nadal has just turned 25 and seems unlikely to play until he's 30. We can't reasonably expect to see many more matches like the one we had today. Today's was not the best match in the Federer-Nadal oeuvre but there were definitely moments of pure magic. No one was going to beat Nadal today. But let's be honest, no one but Nadal would have beaten Federer today either. Some of their points defy belief. My parents are visiting. Not sports fans at all, they still marveled at the performance of these two titans.
Wimbledon should be pretty interesting now. Can Djokovic recover from what was surely a devastating semifinal loss? Can Murray withstand the annual pressure and do his nation proud? If Fed is, indeed, stronger and Rafa is, indeed, weaker and Fed gains further ground on a grass court, who will be the victor should they meet on the lawns?
My Tennis Fantasy
Current Overall Standing: 24th
My MVP for the Week: Rafael Nadal with $1,525,104, defeating Roger Federer for the title at Roland Garros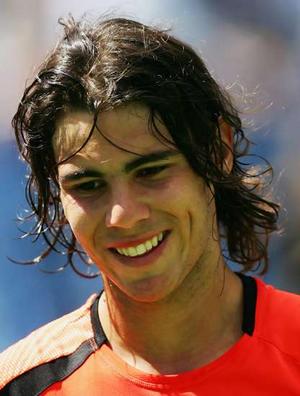 Photo via
all-about-tennis.com
Rafa has further strengthened his own credentials among the all-time greats. Does this victory give him a second wind for the rest of the season? I, for one, think he now heads to Wimbledon as the definite favorite.