Curtain Call
Player: Andy Murray
Age: 25
Nation: UK
Current Ranking: 4
Notable Conquest: Novak Djokovic (Serbia, 2nd seed)
Today's Result: win over Djokovic in five sets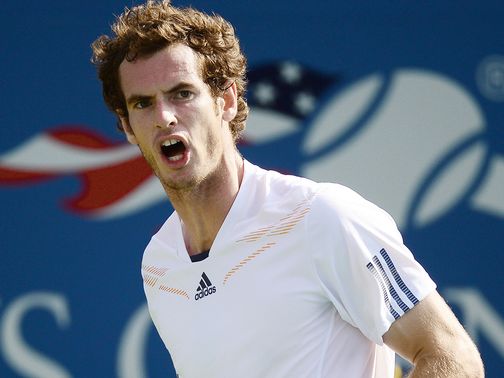 Photo via Sporting Life
There is no sadder yoke to bear in sports than to be the best player who never did thus-and-such. Until tonight, Murray was the best player in tennis to never win a Major. He and his coach Ivan Lendl are the only two men to lose their first four Slam finals in the Open Era. And of course, as you may have heard, it had been 76 billion years since the last time a British man had won one of these things. At long last, we can stop hearing about that...at least until Wimbledon. The home Slam still reigns above all.
Four different men won the Majors this year: Djokovic, Nadal, Federer and Murray. The last time that happened was 2003: Agassi, Ferrero, Federer and Roddick. Are we entering a new era of parity where Slam titles are up for grabs? Or has the Big Three merely grown by one member? My guess is the latter.
Hats off to Andy. Murray may not finish the year #1 but with this win plus Olympic gold on home soil, it would be difficult to argue that anyone has had a better year. Men's tennis has been the best story going in sports for quite a while now. Amazingly, it just got better.