Player: Joe Morgan
Born: 9/19/1943 in Bonham, Texas
Major League Career: 1963-84
Games Played at Second Base: 2,527
Most Games Played For: Cincinnati Reds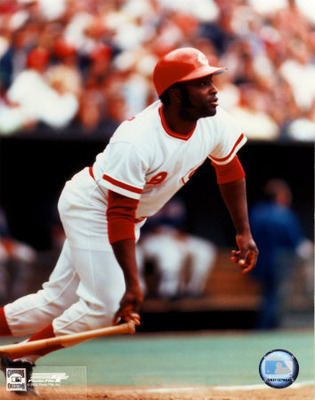 Photo via
Bleacher Report
In the
New Bill James Historical Baseball Abstract
,
the sabermetrics guru named Joe Morgan the best second baseman in baseball history. Morgan was one of so many cogs in the Big Red Machine but it was he who won the National League MVP awards in 1975 and 1976, their two world championship years. Naturally, he was a first-ballot Hall of Famer, elected in 1990.
******************
For last year's
A-Z Challenge
, I featured players of the Baltimore Orioles/St. Louis Browns organization, my favorite baseball team. I managed to cover every position on the field except for one: second baseman. As such, I decided to devote this year's challenge entirely to the second base position, honoring the individuals who earned their keep playing one of the game's most demanding defensive positions.
Head on over to
Blogging from A to Z April Challenge
to find others joining the adventure.
Be sure to visit my new friends:
Maryann Miller's - It's Not All Gravy
Breathings